Company profile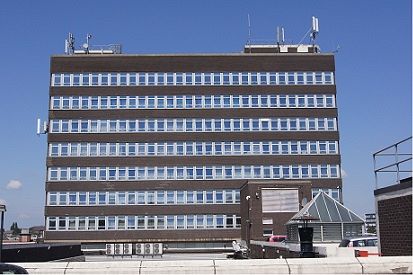 Walsall Inductive Components: The designer's choice
Company overview
Walsall Inductive Components Ltd is based in Walsall in UK's West Midlands and was formed in May 2008 when its parent company, Scandinavian Transformer Group, purchased the complete assets, intellectual property rights and goodwill of the prestigious Walsall Transformers Ltd. With its roots steeped in inductive components and a combined workforce of 150, Walsall
Inductive Components has acquired over 45 years experience in the design, development, manufacturing and worldwide distribution of a broad range of transformers and inductive components to a distinguished customer base serving a diverse range of applications. As an example, CERN, the European Organization for Nuclear Research turned to the experience of Walsall Inductive Components to produce coils and transformers forming the key components in their purpose-built particle accelerators and detectors.
The company has now, through its strong parent company Scandinavian Transformer, established fully equipped and staffed manufacturing plants in Skerniewice, Poland and China to guarantee for its customers a dependable global supply chain and high quality products at the most competitive price-point.
Our Roots
WIC has acquired an extensive 30+ year's history and a deep understanding of transformers with its long connection with established Scandinavian design experts and eastern bloc firms that formed the capitals for transformer design and production in the times of communist rule. This accumulated experience, manufacturing technology and equipment, as well as the company's strong links with ferrite and copper wire manufacturers, has been retained and now forms a powerful alliance to provide an exemplary service at a highly competitive cost. The whole operation has, over the past 30 years, been acquired by WIC – a new and vibrant company which is fast establishing for itself a solid reputation as an international operation serving customers all around the world.
Products – off the shelf or custom
The company produces a wide variety and range of off-the-shelf inductors and transformers in conventional packaging to suit a broad range of industry applications and performance criteria. Additionally, with its strong roots in design, the company develops and produces customised transformers to client's specifications at a cost that is comparable to the nearest competing off-the-shelf alternative. This strength is underscored by the fact that WIC's parent company established over 70,000 custom designs of which over 18,000 are still active – with new designs starting through WIC every day.
Here, the company's skilled and experienced designers work closely with customer engineers at the initial design stage and work in harmony throughout the whole development process to deliver an ideal solution - often a solution that conventional transformer companies could not achieve cost-effectively.
Our Guarantee
WIC's company ethic is to engage in direct, personal dialogue and collaboration to make life simple for our customers. In fact, keeping the customer permanently in our focus is part of our DNA. This DNA is shared by all group company members, making WIC an extraordinarily strong partner, with a high level of commitment and understanding of the needs of developers for high quality, well-designed and manufactured inductive components - at the right price. WIC's dedicated goal is to consistently and successfully combine quality, design, flexibility, delivery precision and price – a natural process for us.
The company's combination of tradition, know-how and understanding of customers' needs, with its rich resource of highly skilled staff and low cost of production in Skierniewice, Poland - plus the advantages of optional sourcing from China, makes WIC a unique design partner and supplier of inductive components.
For further information follow: http://wic.buchs.dk/